TuneLab Pro (version 5.0c)
TuneLab Pro turns any Windows laptop or netbook computer into a full-featured high-quality Electronic Tuning Device.

We recommend that you first try out the software in free-trial mode on your computer before you make your purchase. See our What's New page for a description of the latest features. You can download the software and users' manual here: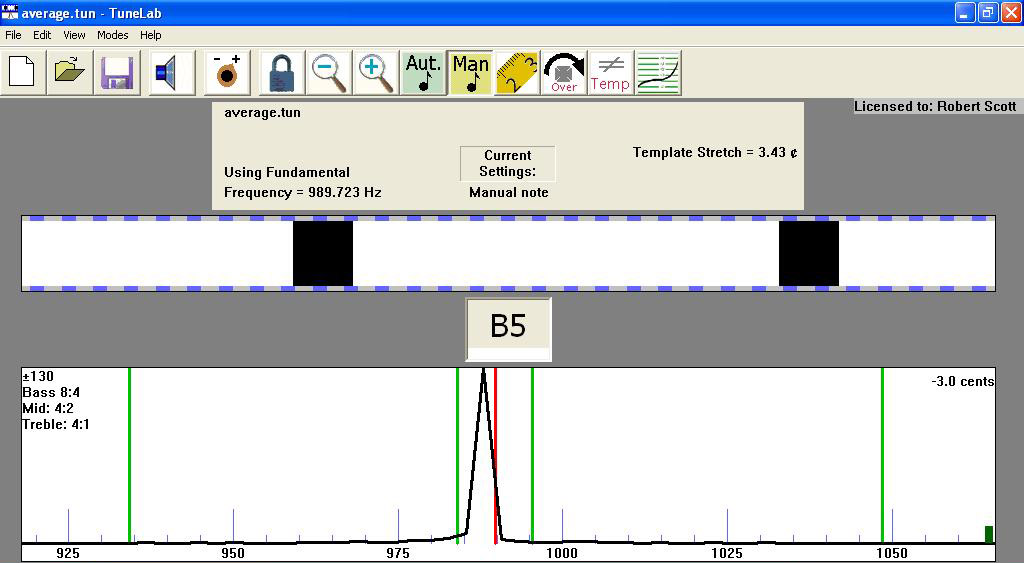 TuneLab Pro has all the features you have come to expect from a professional tuning device:
Ideal tuning curves automatically adjusted to match any piano

Pitch-raise mode

Automatic note switching

Split-Scale tuning curves for spinets

Operation streamlined for touchscreen operation

Extensive on-line help and context help

Automatic calculation of inharmonicity for every note based on just a few readings

Graph of partials for voicing measurements

System Requirements:

Windows 2000/NT/XP/Vista or Windows 7/8. Standard audio system. If in doubt about system compatibility, download and test the the software in free-trial mode first.

How to Order:

The cost of TuneLab Pro for laptop computers is $300 USD. There are several ways to order:

All orders are filled within one day of receipt using e-Delivery. You download the program and documentation from our website. Then we send you an e-mail with instructions on how to enter your license information, which will convert the free trial mode of the software into the paid mode. There are no refunds on software licenses, and licenses may not be transferred to another person.