Audio Narrowband Filter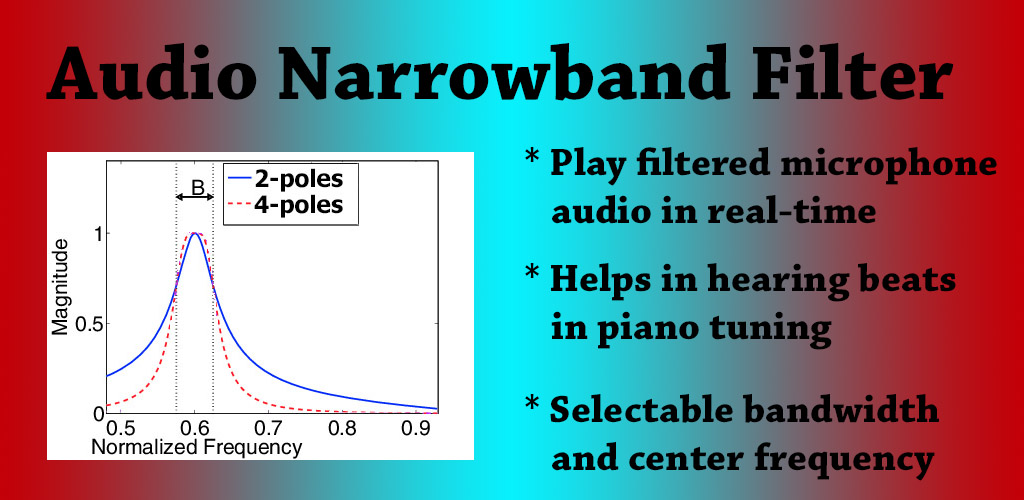 Here is the main screen. The center frequency of the filter is selected by tapping on a piano keyboard that scrolls to reveal all 88 notes. The graph at the bottom shows the frequency spectrum of the input sound. Buttons are provided for adjusting the bandwidth of the filter and several other options like turning on a synthesized beat rate for training in recognizing beat rates.
The app must be used with a connected headset to avoid audio feedback from the speaker to the microphone. The headset can be either wired or wireless. As with any use of headsets, and especially ear buds, if the volume is too high there is a risk of hearing damage. For this reason headsets with good isolation, like noise-cancelling headphones are preferred since they allow you to hear the filtered sound over the direct piano sounds without raising the volume to dangerous levels.
For more information contact:
Robert Scott
Real-Time Specialties
Hopkins, Minnesota
phone: (734) 434-2412
e-mail: info@tunelab-world.com